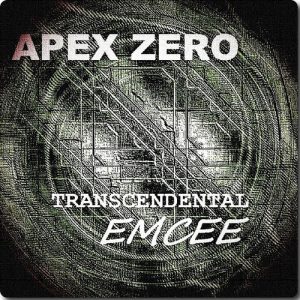 Recently we brought you our review of Apex Theory's "Reality Provoking Liberation", an album in which Apex Theory does not shy away from thought-provoking topics, which he presents with hard-hitting lyrics.
Today sees the release of a brand new track (not taken from the album) "Transcendental Emcee", which sees Apex (@ApexZero00) adopt his usual energetic, committed style over a beat from Producer Frank Freeman (@GoodOldFrank), which takes us on a ride up to the astral plains.
Check it out here:
If you've been feeling Apex's thought-provoking material, you'll want to check out the album launch party this coming Saturday (7th December) at The Vibe Bar in Brick Lane, London. Apex will be leading the way, performing tracks from his album backed by a live band. There are also performances from Caxton Press and Iron Braydz. Entry costs 5GBP on the door. More information can be found by visiting the Soundcloud page linked above or visiting Vibe Bar.
If you haven't checked out "Reality Provoking Liberation" yet, our review is linked above, or you can stream/buy the album from First And Last's Bandcamp page.
---
---