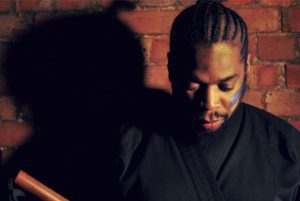 In addition to his work as a member of the groups New Flesh and Gamma, Aleem has also worked with Coldcut, Hexstatic, Evil 9, Adam Freeland, Mike Ladd, Si Begg and many, many others. He is also the voice of Alpha Prhyme, the MC featured on the very first Big Dada single, "Misanthropic." In 2009, he released his first solo album, once again via Big Dada, entitled "Jerusalaam Come." As a regular compere and host for Ninjatune and their events Aleem ended up working with the true veterans of the label, Coldcut and touring with them around Russia, China, New Zealand, Luxembourg, Korea, Japan, Thailand and Ukraine. Juice is currently signed to Spinning Compass Records.
---
---
VIDEOS

Juice Aleem – Anumal
LYRICS
:(
We don't have any lyrics by this artist.