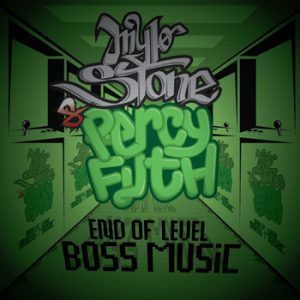 This track dropped a month ago, but we forgot to post it! Mylo Stone (MC) and Percy Filth (Producer) have teamed up on a project called "End Of Level Boss Music", set for release on 11th May 2013 on Eatgood Records and Aeroslik. The first video from the project is Brukfoot, a genre-merging banger with notable reggae, glitch and boombap sounds.
Keeping your interest piqued, snippets of the project are out too. 'Nuff gaming sounds and hard verses on glitchy boombap beats. Check it out. The E.P. will feature the likes of: Rola Roc, Sonnyjim, Kosyne, Juice Aleem, Bva, Eva Lazarus, Split Prophets and Serocee.
https://www.youtube.com/watch?v=oSo52wlWT7g
Read a bit more on Eatgood and get it on pre-order now. Stay tuned for our review of End Of Level Boss Music coming soon!
---
---