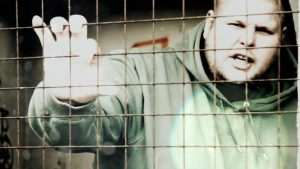 Manage is one third of the rap force and one fifth of the Caxton Press group. Manage doesn't need much introduction, a sure-fire heavy hitter in the UK Hip Hop scene and beyond. The New Cross rapper has worked with the best in Britain and with the help of DJ Snuff created Speakers Corner at the Brixton Jamm, a monthly hip hop night. Manage's releases include his album Live in Protest and the Chain of Command project including tracks such as Not in my Name with the notorious Chemo stamp of production. Manage is also the reason Caxton Press got together.
Manage has performed with the likes of Jedi Mind Tricks, Immortal Technique, Saigon, Styles P and Wu Tang and has also done tracks with Crypt da Warchild, Reveal, Verb T and Maverick Sabre.
After solo and collective projects Manage is now working on beats to add to his vocal attacks. A true beast on the mic, Manage regularly kills shows. Along with soon-to-be-heard production skills, Manage will let you experience the multi talents he possesses.
Read more at Caxton Press.
---
---
VIDEOS
NEWS
:(
We don't have any news related to this artist.