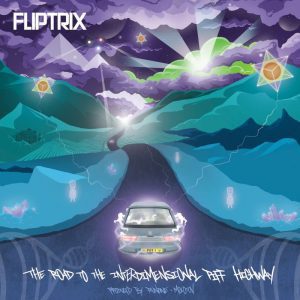 UPDATE 2 (04/12/2012): High Focus have just released some album snippets for your enjoyment, and a bit of titilation!
UPDATE: The first single lifted from the album has been unveiled. See here.
Hot off the press: Fliptrix's fourth album "The Road To The Interdimensional Piff Highway", has been announced for release on the 12th December 2012. Very little information has been released to date, but we do know the joint will be produced by Runone and Molotov, both of whom have worked with Fliptrix many times before. We also know Fliptrix consistently provides quality and complete content, and none can doubt his work rate (this will be his second album of 2012). Stay tuned to HHIE for updates and exclusive singles as they drop. In the meantime, you can pre-order the album on High Focus on both CD and Vinyl.

---
---