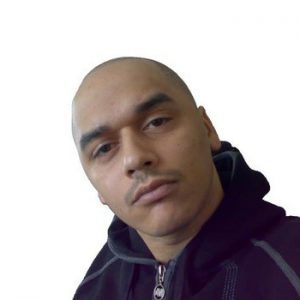 Apatight has produced countless records for heads like Sonnyjim, the YnR label (Jehst, Asaviour, Micall Parknsun), Jack Flash.
Straight out of Huddersfield, West Yorkshire, Apa-Tight is an accomplished producer know for cooking up hot beats for the likes of Jack Flash, Micall Parknsun, Professor Green and many more. Constantly bangin' out hits in the lab, Apa-Tight lives up to his name – hungry as ever! A regular collaborator with YNR artists, expect to hear more anthems from this prolific beatsmith. More on YnR.
---
---
VIDEOS

Rappertag UK #28 – Black Brown A.K.A. Apatight
RELEASES
:(
We don't have any albums by this producer.
LYRICS
:(
We don't have any lyrics from this producer.
NEWS
:(
We don't have any news related to this artist.