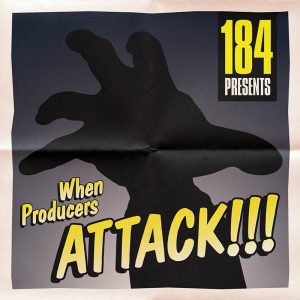 Yesterday saw the release of a sweet collection of tracks by producer 184, remixed by a variety of other producers. If you've not heard of 184 then he's the man responsible for Where's My Parade 1 & 2 (which have been rinsed hard by HHIE's speakers), as well as producing for a whole host of emcees including Sonnyjim and Fliptrix.
This release features a couple of remixes of 184's Superman with King Kaiow, Sonnyjim and Jehst (lyrics here), Jam Baxter's Disco 3000 and Iris' All Day & All Night. Other emcees who have tracks on this 16-track deal include Buggsy, Ramson Badbonez and Kashmere, and remixes come courtesy of heads like Evil Ed, The Purist, Kashmere, Pete Cannon and Lewis Parker.
This beast will only set you back a couple of quid, but it'll keep your sound system (and your ears) in check for the foreseeable future. Go cop it.
---
---