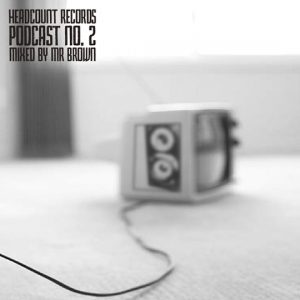 Headcount Records brings us their second podcast, following the first, 10 years later. A welcome return to these installments, number 2 is just short of an hour of goodness – perfect for a commute. There's a nice variety of beats and rhymes, a whole host of producers and rappers including C-Lone, DJ TigerStyle, Illustrate, Pneumatic & Sloth.
You can listen online or download to listen later.
Be sure to check out more from Headcount Records.
TRACK LIST:
1. MCM – Been So Many Places (Produced by MCM)
2. Mr Brown – Bank! Holiday (Produced by Mr Brown)
3. Illustrate – My Hat (Produced by Illustrate)
4. Sloth – A Kiss From Gabs & A T-Shirt (Produced by Sloth)
5. Dem One – Life On Repeat (Produced by Paper Son)
6. Pneumatic & Sloth – Go Shopping (Produced by Sloth)
7. DJ TigerStyle – Way Ahead Of Ya feat. Jehst (Produced by DJ TigerStyle)
8. Sloth – Phenom (Produced by Sloth)
9. Illustrate – G-Wiz Freestyle (beat by Illustrate)
10. Pneumatic & Chronikill – Them Again Freestyle (beat by Rinse Dog)
11. Mr Brown – Shadow Boxing Day (Produced by Mr Brown)
12. C-Lone – Friends (Produced by MCM)
13. Pariah State – Elevate feat. Logan & Dem One (Produced by Pariah State)
14. Dem One – Lesson A feat. Opski Chan (Produced by Paper Son)
15. Pneumatic & Sloth – Earl Aint Real (Full Fat Remix produced by Sloth)
16. Sloth – A Few Household Chemicals In The Proper Proportions (Produced by Sloth)
17. Illustrate – Everyday (Produced by Sloth)
18. Illustrate – It's Music (Rinse Dog remix)
19. Audit – The Rat Race feat. Caine Marco & Drane (Prodcued by Drane)
20. Sketchi Fetcha – Drifting Thief (Produced by Sketchi Fetcha)
---
---