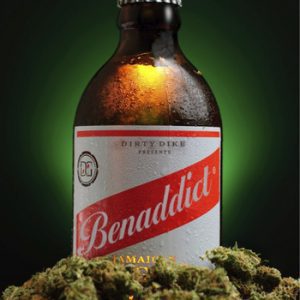 Bringing you some Christmas cheer, here are Benaddict and Dirty Dike with a 4-track E.P. called "The Cat Suit Tony E.P.". We first clocked Benaddict earlier this year when he dropped his "1.7 Grams Of A Kilo To Come" release.
This release sees him team up with Dike who produced, recorded and mixed the whole thing. Dike really demonstrates that he knows his way round a beat and Benaddict eats the beats up. He's got a laid-back flow but he delivers his words fast, giving his syllables more effect, and putting emphasis on each rhyme scheme.
This has a price tag of FREE, so get your Christmas Eve stereo filler now. You can always pay a few quid if you're full of Christmas spirit (or other).
Link if Bandcamp player doesn't load.
---
---